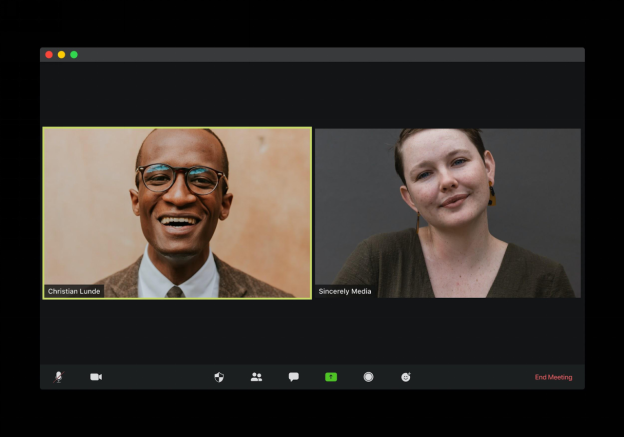 Video conferencing software usage is experiencing a steady growth among all business sectors during the pandemic. Recent data shows that 43% of remote teams use multiple types of video conferencing tools. With a dynamic video conferencing software solution in place, leaders can collaborate in real-time, eliminating the need to contend with version control issues, lost messages, and long email chains.
A powerful video conferencing software tool can also help remote employees feel more connected to the organization, their colleagues, and team members. This is especially critical considering that 69% of remote workers report low levels of motivation when working from home. This article will discuss the benefits of video conferencing in the workplace and its potential applications for your business.
It Enables Remote Work
Video conferencing tools make remote work. With a video conferencing solution, employees can coordinate better and ensure things run more efficiently. This means workers can gather immediately to process results and discuss projects without needing to figure out the logistics of getting everyone into the same room simultaneously.
Through this process, leaders can maintain human connections irrespective of geographic locations. Thereby, enabling organizations to speed up decision-making and enhance their ability to work together as a unit globally. Moreover, video conferencing also allows leaders to provide feedback and increase transparency while reducing turnover rates due to lack of engagement.
It Provides Structure to Meetings
The importance of a meeting structure is too hard to ignore especially with most employees spread across multiple locations. Without a structure, leaders run the risk of wasting time and resources that could be better spent elsewhere. Using a video conferencing tool, you can provide more structure to meetings and reduce idle conversations.
Technically, a video conferencing software for business allows you to set online meetings' start and end times. This can be especially critical in ensuring that everyone can participate and remains engaged throughout the meeting. On the flip side, it also increases the likelihood of leaders to use an agenda and stick to it, considering that the meeting must end on time.
It Streamlines Collaboration
The increase of distributed workforce means leaders need to ensure that employees can work together from anywhere and at any time. However, facilitating collaboration using traditional tools such as emails can be difficult because it usually creates unforeseen delays and inefficiencies in the workflow. Leveraging the best virtual meeting platforms for large groups allows leaders to enable real-time information exchange to facilitate business processes.
This real-time information exchange, in turn, allows you to streamline collaboration and minimize delays and errors that adversely impact productivity and customer experience. It also allows for the successful execution of projects and initiatives and optimizes the utilization of distributed resources. By enabling employees to gain real-time access to data, they can improve external collaboration and communication while helping you build a customer-centric organization.
It Allows Everyone to Record Meetings
It is not uncommon for remote employees to take notes anxiously while attending an online meeting. While this can be a good thing, doing so increases the likelihood of them not being able to engage in the conversation and share their ideas with the group. With video conferencing, employees will no longer have to worry about forgetting an important detail when the meeting is over because they can always replay that one conversation again.
More often than not, the best virtual meeting platforms for large groups are brimming with built-in recording capabilities that eliminate the burden of having to choose between participating or taking notes. Recording meetings also provides leaders with a historical record that can be used at future conferences for confirmation of decisions and as a reminder of past actions and events. This way, all stakeholders can stay on the page and ensure that everyone stays looped in on critical communications without taking up too much time or losing vital context.
It Improves the Hiring Process
The impact of video conferencing on business goes beyond increased productivity and efficiency as it can also enhance the hiring process. With the pandemic forcing people to work from home, human resource teams must recalibrate and pivot their hiring strategies to hire the best available talents. Digitizing the recruitment process using dynamic video conferencing tools allows HR teams to ensure effective hiring while staying on budget.
With video interviews, you can eliminate geographical limits and make it easier for candidates to complete assessments at their pace. This way, you can perform a more objective assessment and determine whether the best degree to get for your job openings is among the qualifications of your applicants. Video conferencing tools also allow you to streamline recruitment tasks such as onboarding, training, and retaining potential hires while strengthening relationships between new and old team members.
Using Video Conferencing Software to Improve Business Processes
Significant technological advancements and the rise of remote work have dramatically changed how organizations conduct business. For modern businesses to grow and globalize, they need to use powerful video conferencing software tools such as VideoMeet to build and maintain quality relationships with employees and customers. VideoMeet is brimming with powerful features such as polls in webinars, meetings, chat messaging, and conferencing in addition to its free trial and paid Bronze and Silver packages.